Home School Community Liaison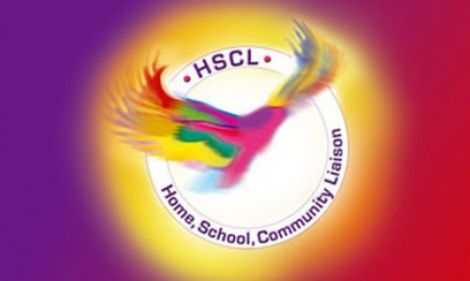 The aim of the Home School Community Liaison scheme is to increase the link between home and school by encouraging parents to become more involved in their children's education. It also aims to promote active co-operation between home, school and relevant community agencies in promoting the educational interests of the children.
Ms Garvin (Jacqueline) is the HSCL coordinator in Inchicore N.S. She can be contacted via the school phone number on 014536505 or on 0897045778. Alternatively you can send can email her at jgarvin@inchicorens.ie
Talk for Parents with Dr Mary O Kane - 'Raising Resilient Children'
Venue: Oblate Hall
Date: Thursday, the 9th of March

See attached information on courses running through the DSCP supported Ukrainian Centre in Goldenbridge Dublin 8.
For more information on our Ukrainian supports please contact natalia@dscp.ie


An Cosán is delighted to invite you to the Irish launch of a Europe-wide Erasmus+ Fatherhood Project that it has developed with organisations in Iceland, Spain and Greece.
Aim of Project: The Fatherhood Project aims to equip young fathers (18-30 years old) for their parenting role by providing training, support and networking opportunities.
Event Details:
Date: Tuesday 21st March | Time: 2pm| Full Details will follow soon
Venue: An Cosán, Kiltalown Village Centre, Jobstown, Tallaght, D24 R3PN
This event is free to attend and open to anyone interested in particular young fathers, community educators, community practitioners and other stakeholders who support young fathers in their parenting role. Please feel free to spread the word with others in your network.
Further Details on attached Invitation.
Pilot of the Programme
We will be conducting a Pilot of the Programme before the end of February and we would be very grateful if you could review the Programme Materials and Resources and provide your valuable feedback and expertise. I will be in touch about this as soon as the dates and details for the Pilot period are confirmed.
To find out more about the Fatherhood Project:
If you have any questions, suggestions or introductions, please don't hesitate to get in touch at any time. You can contact Maria Flanagan on email or mobile is 086 8223808.


Dear parents,
There is a webinar taking place on Tuesday the 28th of February from 7.00pm to 8.15pm called Healthy Eating Habits for our National School Children. The main speaker is Dr Colette Reynolds and she will be giving some tips, information and guidance around this topic. You can register for this free webinar using this link: https://event.webinarjam.com/channel/PlanetYouthHEH or through the www.planetyouth.ie website.
Parents can also submit questions on the night or in advance by email to info@planetyouth.ie.


To help prepare our new Junior Infants who will be starting school in August we have uploaded a short presentation called "A Day in the Life of Junior Infants". The presentation gives a good insight into the activities that take place in school.
​


Mental Health Ireland Virtual Advent Calendar: This Advent, Mental Health Ireland have launched a fun and festive online virtual Advent Calendar which contains Elf-care tips, games, activities & messages from some famous faces to help look after your #mentalhealth at Christmas and sprinkle some joy on those winter days.

NPC Let's talk series - Supporting a child's additional needs when starting primary school.
Online webinar
Wednesday 9th Dec. 2020 at 8pm

Activities organised by the HSCL Coordinator:
Activities are organised by the HSCL coordinator which set out to encourage greater contact between parents, teachers and with local voluntary groups. These activities are held as much as possible in our school, or in the local area. Activities in our school include:
Courses for parents are run throughout the year on a range of topics: these include Zumba, Healthy Eating, Basketball and Crafts. Parents may enroll in these courses by contacting the HSCL coordinator in the school.
Coffee mornings.
Home Visits – The HSCL coordinator visits parents in their own homes to address concerns they may have about their children in school.
Maths for Fun and Science for Fun – Parents are actively engaged in delivering both these programmes. If you are interested in becoming involved, please feel free to contact our HSCL coordinator.
Speakers – THE HSCL coordinator will organise speakers to come and speak to parents on topics of interest such as Bullying, Cyber Bullying, Promoting positive well being, and Transfer to secondary school.
Inchicore National School, Sarsfield Rd. Inchicore, Dublin 10, Eircode D10V963 | Phone: (01) 453 6505