Home School Community Liaison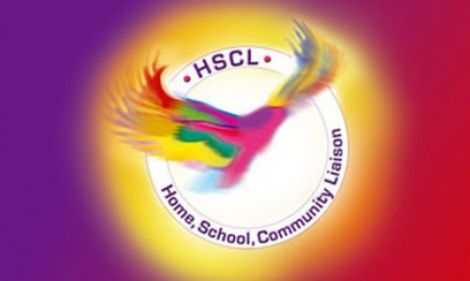 The aim of the Home School Community Liaison scheme is to increase the link between home and school by encouraging parents to become more involved in their children's education. It also aims to promote active co-operation between home, school and relevant community agencies in promoting the educational interests of the children.
Ms Garvin (Jacqueline) is the HSCL coordinator in Inchicore N.S. She can be contacted via the school phone number on 014536505 or on 0897045778. Alternatively you can send can email her at jgarvin@inchicorens.ie
Activities organised by the HSCL Coordinator:
Activities are organised by the HSCL coordinator which set out to encourage greater contact between parents, teachers and with local voluntary groups. These activities are held as much as possible in our school, or in the local area. Activities in our school include:
Courses for parents are run throughout the year on a range of topics: these include Zumba, Healthy Eating, Basketball and Crafts. Parents may enroll in these courses by contacting the HSCL coordinator in the school.
Coffee mornings.
Home Visits – The HSCL coordinator visits parents in their own homes to address concerns they may have about their children in school.
Maths for Fun and Science for Fun – Parents are actively engaged in delivering both these programmes. If you are interested in becoming involved, please feel free to contact our HSCL coordinator.
Speakers – THE HSCL coordinator will organise speakers to come and speak to parents on topics of interest such as Bullying, Cyber Bullying, Promoting positive well being, and Transfer to secondary school.
Inchicore National School, Sarsfield Rd. Inchicore, Dublin 10, Eircode D10V963 | Phone: (01) 453 6505